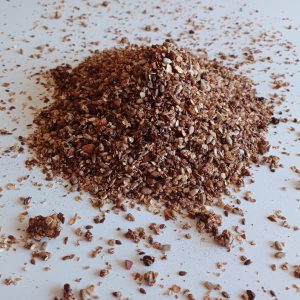 Cereal base for desserts
Ingredients
100

g

Flax seeds

100

g

Buckwheat

150

g

Sunflower seeds

100

g

Sesame seeds

400

g

Oatmeal

100

g

Almonds

4

tbsp

Date mass

50g
Instructions
In a 3-liter bowl, mix the oatmeal and the other seeds together.

The almonds can be sliced, available in stores (at home, I usually cut whole almonds with a knife on a cutting board).

Dilute the date mass with water so that you can mix it with the seeds.

Mix evenly so the date mass spreads everywhere.

After mixing, put it in the pan.

Bake at 200 degrees until golden brown.

The baking time is about 15-20 minutes.

Stir occasionally during baking to prevent burning.

Even after baking, stir it from time to time in the pan until it cools, so that it does not get steamy and remains dry.